CathVision develops a low-noise electrophysiology (EP) recording system, ECGenius​, to help better guide ablation therapy through exceptional EP signal quality. The product comprises a proprietary low-noise console and computer software to acquire, display and record clinical data.
The proprietary hardware technology acquires, amplifies, digitizes, filters, displays and records clinical data through a patented amplifier design.
User friendly interface: Real-time window and review windows for electrophysiology (EO) analyses and for easy-to-use study configuration.
EP signals: Signal quality and low noise performance has been benchmarked in preclinical and clinical studies, comparing head-to-head to conventional EP recording systems.
Seamless integration and compatibility: Integration into the hospital environment, interface with existing catheters and compatibility with existing 3D mapping and navigation systems1.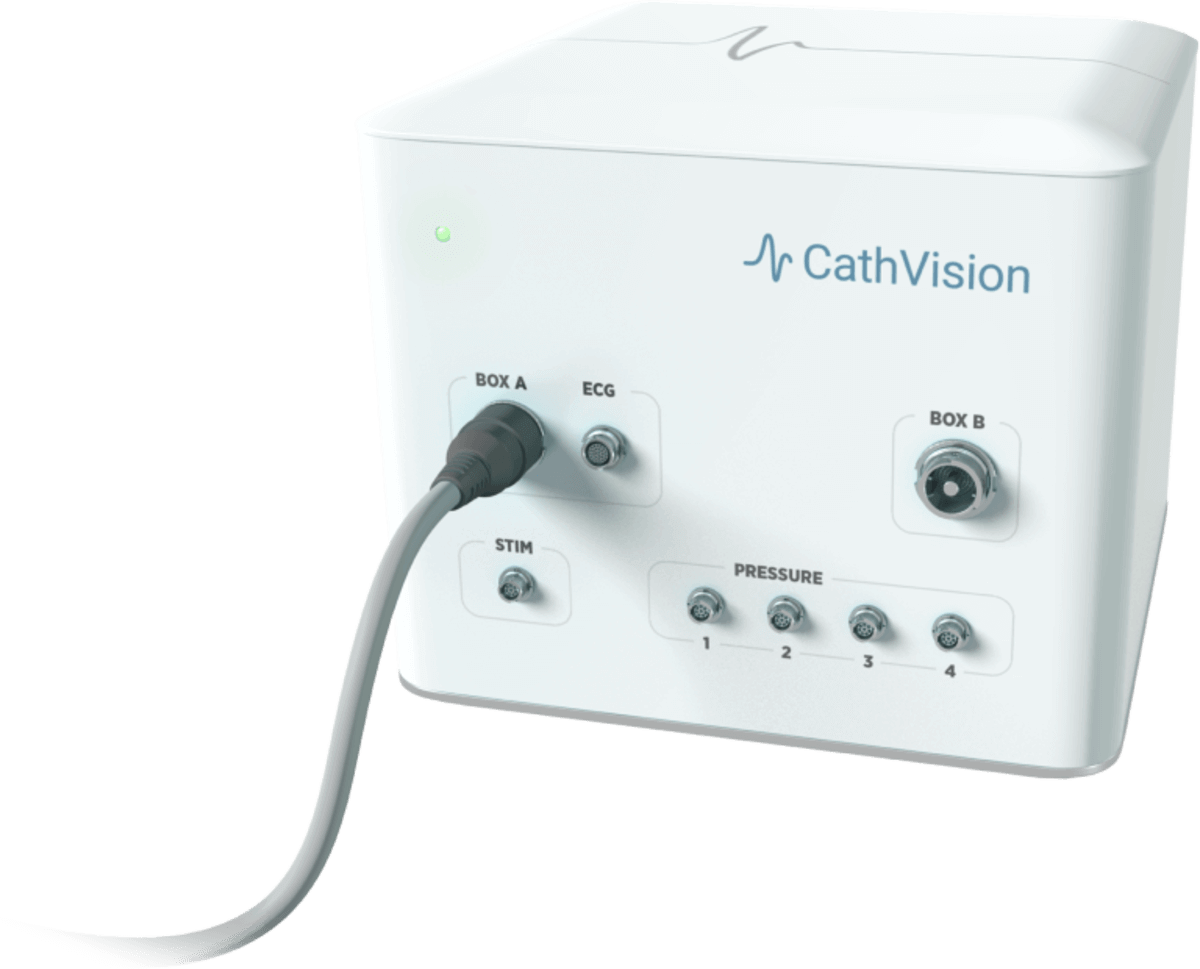 The ECGenius SystemTM Device is Not Authorized for Sale
CathVision is developing software upgrades:
Artificial Intelligence (AI) algorithms: Continuous innovation in AI algorithms for Electrogram-driven clinical decision support to help with an intuitive and logical graphical interface to make better therapy decisions.
Empowering the next generation of AI: We enable artificial intelligence in real time with undistorted data and with flexibility of structuring, annotating and exporting of large datasets for data science.
ECGenius System will offer a real-time AI research platform to hospital partners, with a special tool box and algorithm catalog enabling intelligent electrogram interpretation.
CAUTION: The ECGenius SystemTM is not yet cleared for sale in the US and not authorized for sale in EEC.
1: A list of compatible devices is found in our Instruction for Use.
Evaluate our product
We are accepting enquiries from hospitals to participate in a limited market release. Please get in touch for detailed information. 
| | |
| --- | --- |
| | This project has received funding from the European Union's Horizon 2020 research and innovation programme under grant agreement No 872902 — CathVision Cube |
CAUTION:
Investigational device. Limited by federal law to investigational use. Not available for sale.