The ECGenius System is an innovative electrophysiology (EP) recording system designed to guide and enhance ablation therapy through the acquisition of high-fidelity, low-noise EP signals. The ECGenius System is FDA cleared and commercially available in the United States.

External
Cardiac
Stimulator
Input
128
Intracardiac
Channels
12-Lead
Electrocardiogram
4
Blood Pressure
Channels
The Competitive Advantage is Signal Quality
The ECGenius System represents an evolution in ECG signal detection, interpretation and therapy support. 
 Unipolar Signals and Baseline Noise
ECGenius™ System vs LabSystem Pro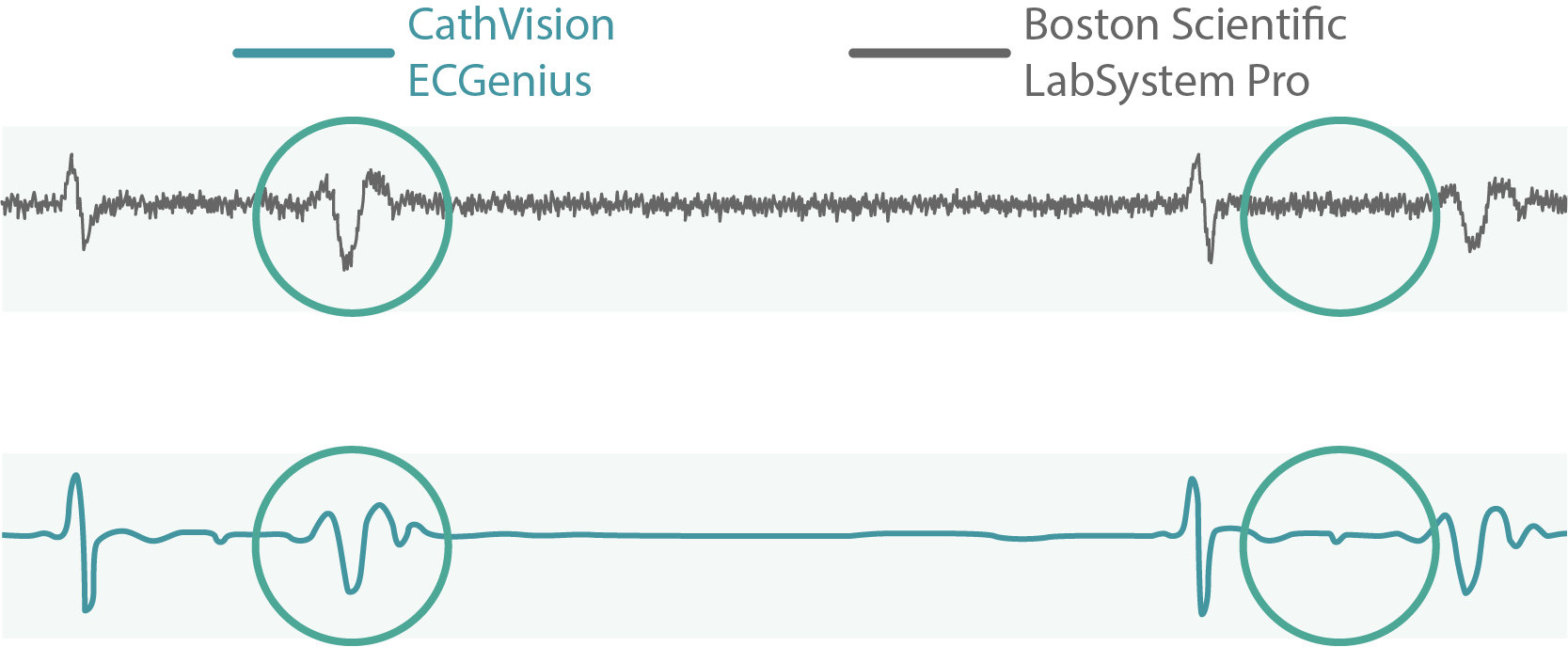 Using the ECGenius System, IEGMs from radiofrequency (RF) probe are artifact-free, allowing physicians to observe minor but significant signal modification during RF application. 
Proven & Compelling Clinical Data
Research performed at the esteemed Institute for Clinical and Experimental Medicine (IKEM) in Prague confirms the paradigm-shifting capabilities of the ECGenius System.
 Unipolar Signals and Baseline Noise ECGenius™ System vs CardioLab
Synchronous, parallel recording | Notch filter: OFF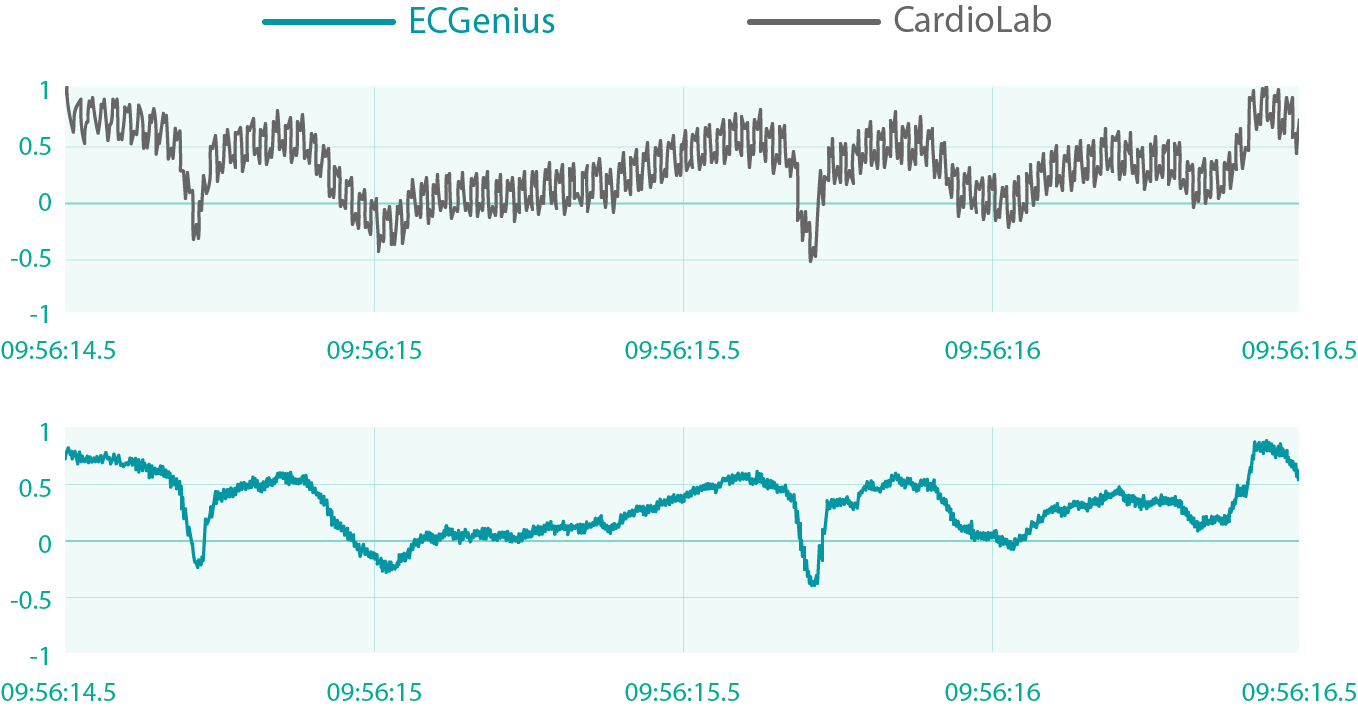 The ECGenius System acquires electrogram signals with minimal baseline noise, providing electrophysiologists with a clear and unobstructed view of electrical activation associated with the complexities of cardiac arrhythmias.  
High Frequency EGM Visualization
Unipolar His-1, ECGenius™ System vs CardioLab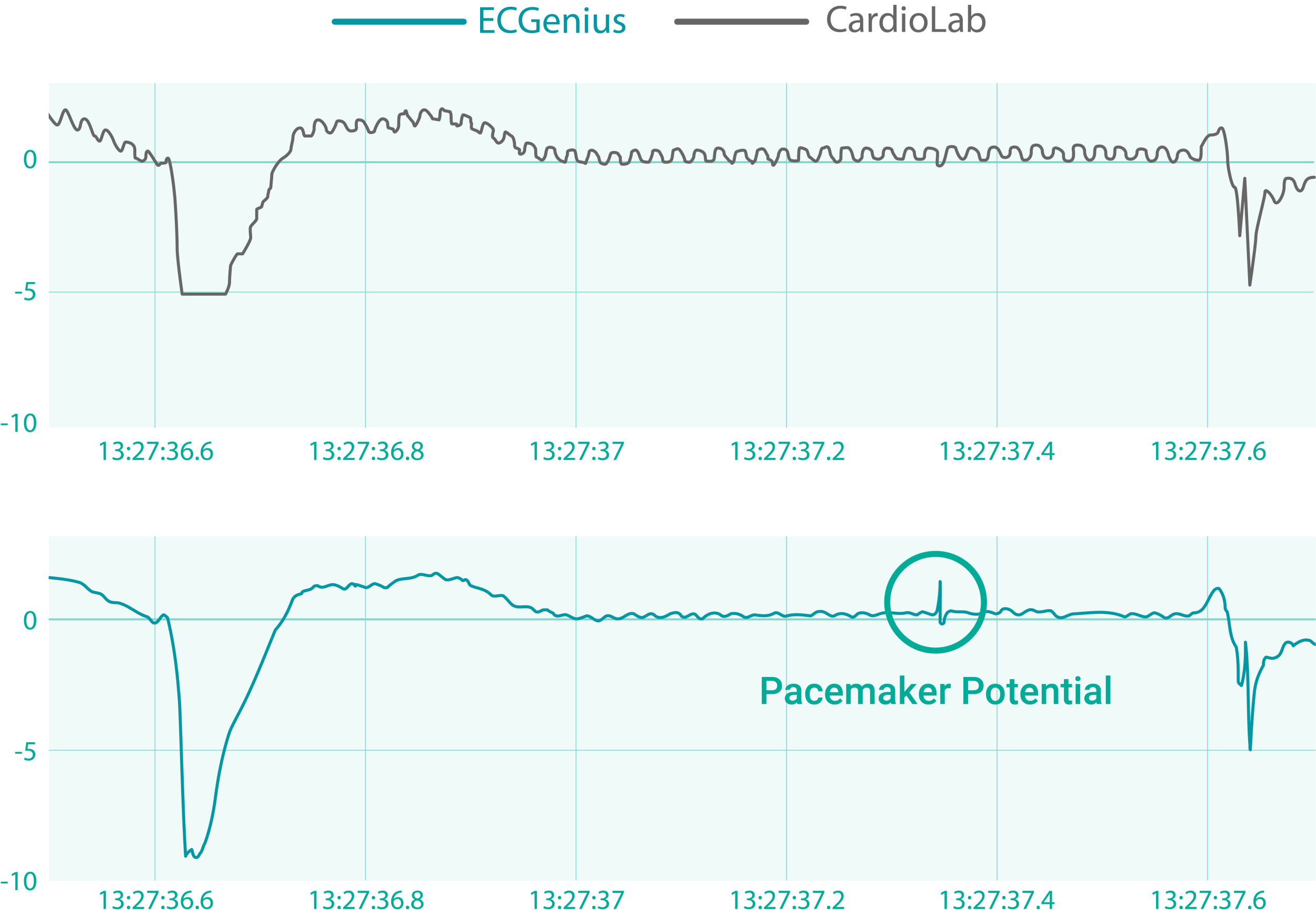 ECGenius acquires high-fidelity signals without the need for a notch filter, significantly decreasing the amount of EGM distortion associated with filtration on other systems.
The ECGenius™ System: Low-noise with no notch filter
CardioLab: Notch filter reduces noise but adds significant EGM distortion
Synchronous, parallel recording | Notch filter: OFF
Unipolar ABL, ECGenius™ vs CardioLab +/- notch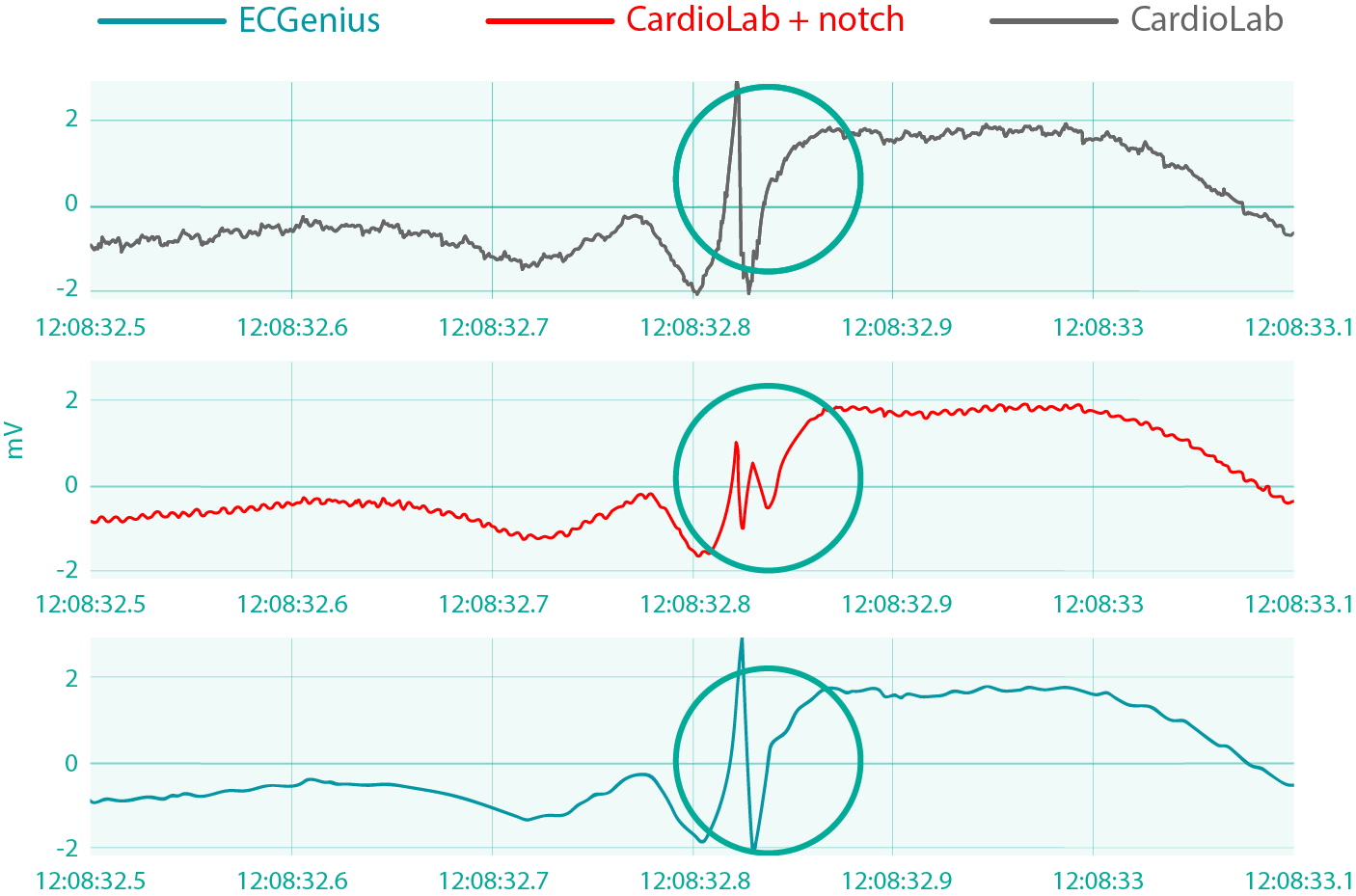 The ECGenius System offers clear visibility of low-voltage cardiac signals, including small pathway potentials, scar tissue and His, which are often blurred and undetectable because of baseline noise using existing EP recording systems and 3D mapping systems.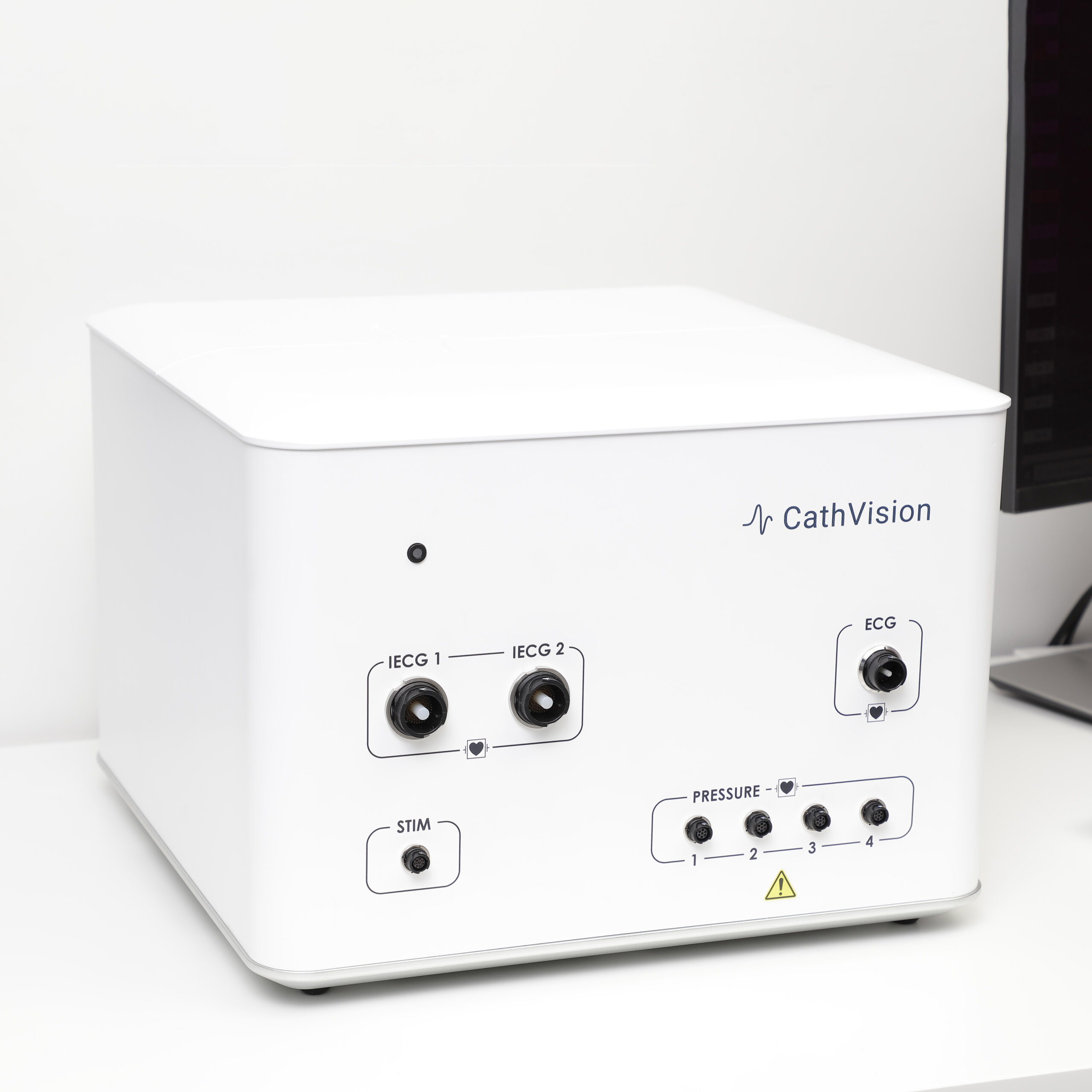 ECGenius System features proprietary hardware technology and advanced software to acquire and record clinical data through a patented amplifier design.
Same process. Better results. ECGenius System's open platform seamlessly integrates into current hospital environments, and the user interface is designed to be simple and familiar, requiring minimal training.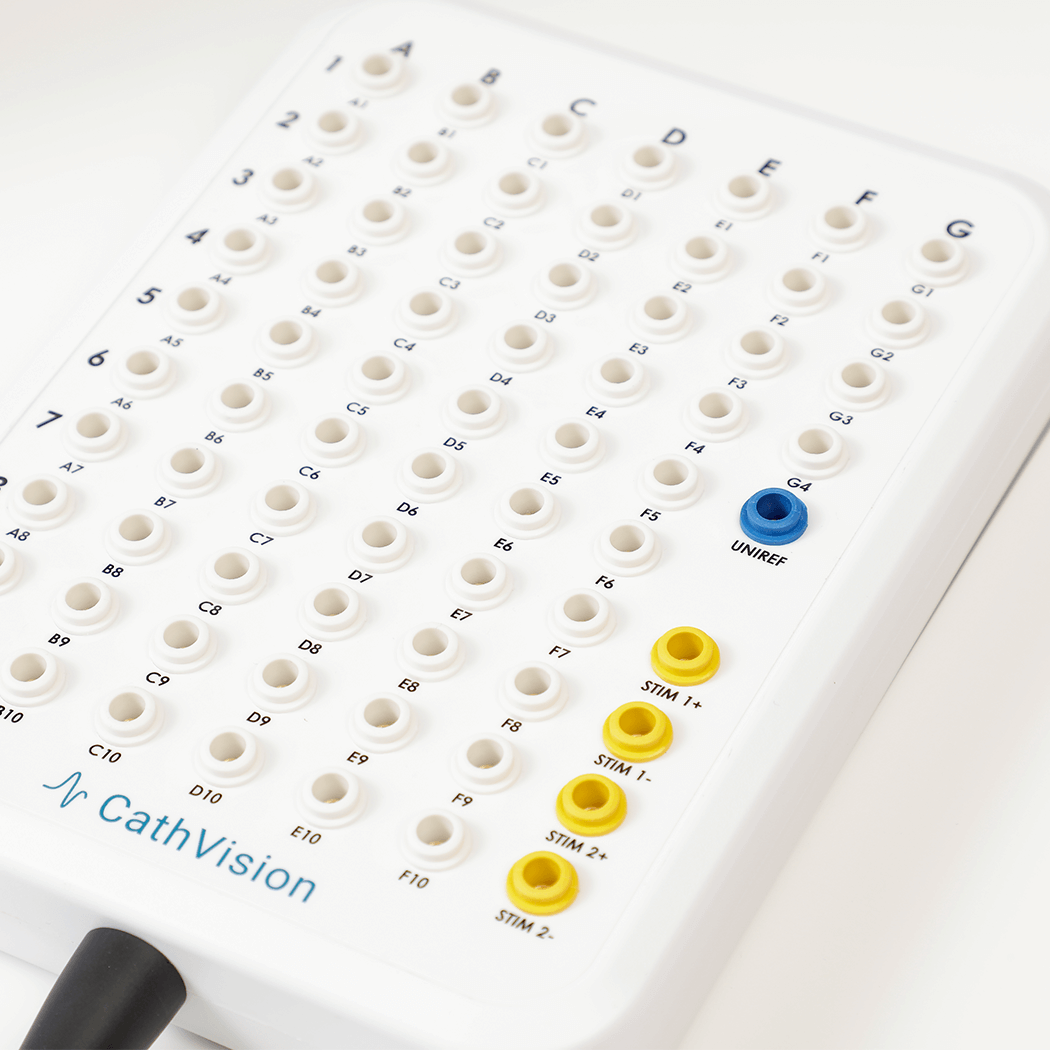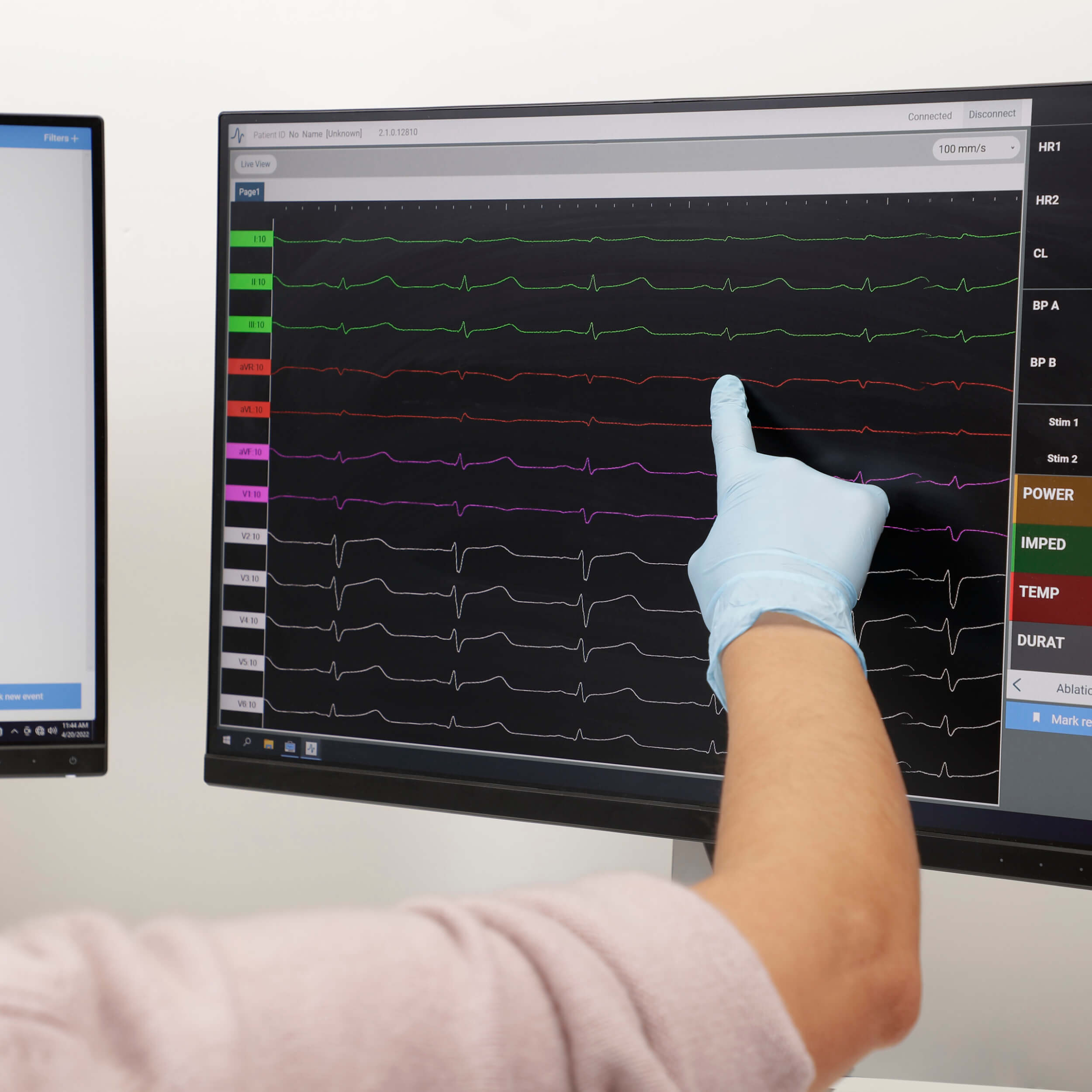 Noisy EGMs compromise visual interpretation and algorithm computations. The ECGenius System provides high-fidelity, low-noise unipolar and bipolar EGM signals to help physicians clearly visualize local activation and subtle morphology changes unseen by conventional EP recording systems.
The ECGenius System includes modern computer functionalities, including flexible ablation window positioning, one-click event marking, an intelligent event log and split-screen features with real-time and review windows for EP analyses and study configurations.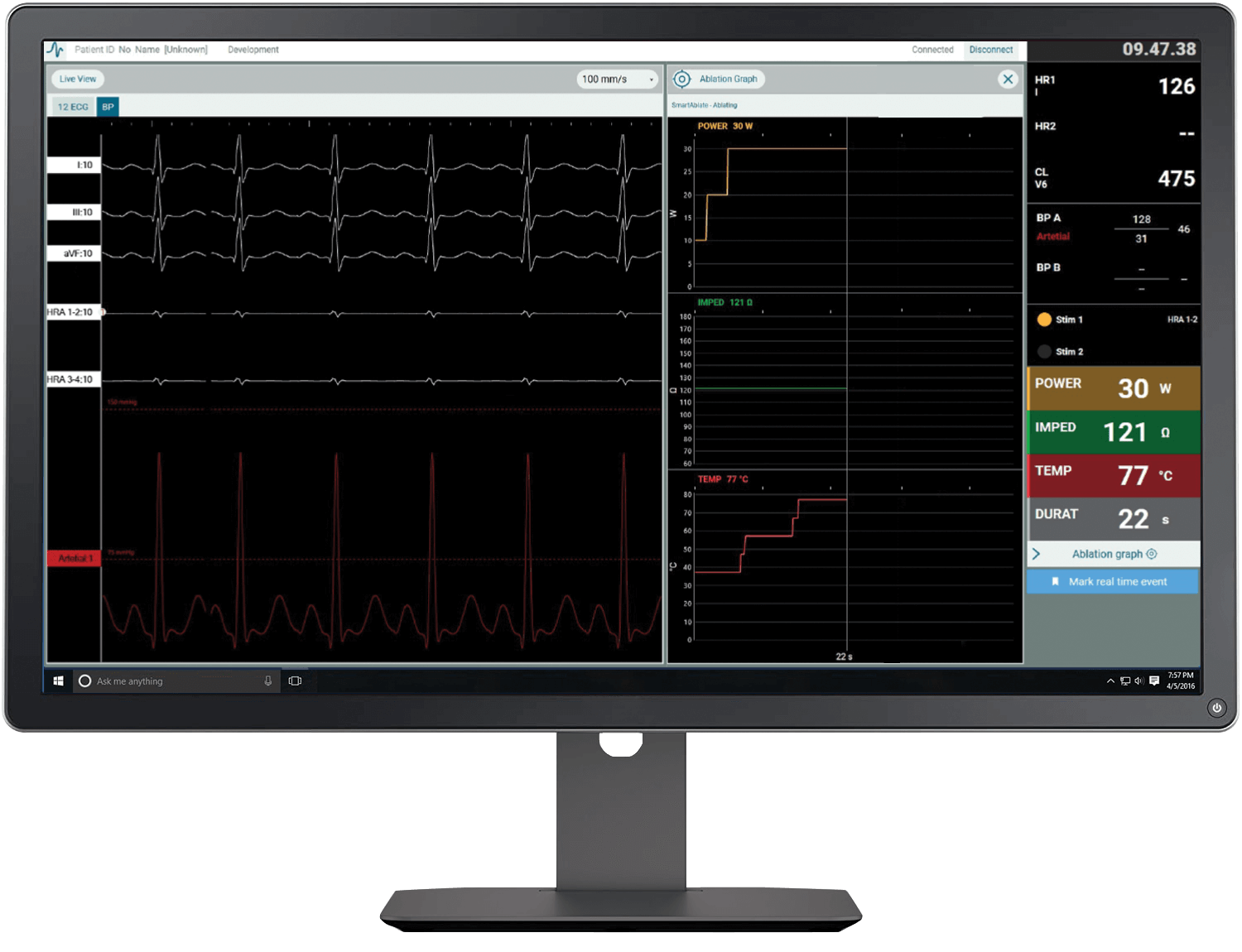 *Real-Time Signal Acquisition
The Future of Ablation Therapy
CathVision is currently developing artificial intelligence algorithms to facilitate intelligent electrogram interpretation and provide unprecedented levels of clinical decision and therapy support.
The ECGenius System's exceptional signal quality enables the development and seamless integration of AI algorithms, providing electrophysiologists with undistorted data in real-time and flexible structuring, annotating and exporting of large datasets for additional research.
Decision Support for AF Therapy
Decision support throughout the procedure | Objective, reproduceable analysis | AF Complexity during the entire procedure
The PVI Analyzer
This module helps visualize electrical isolation during pulmonary vein isolation procedures.
The AF Complexity
This module helps visualize progress in AF rhythm regularization during a full ablation procedure.
Read more about PVISION, a multicenter study evaluating the efficacy of the PVI Analyzer², an AI algorithm developed in collaboration with the University of Ghent to automate endpoint confirmation of pulmonary vein isolation during the ablation of atrial fibrillation.
²The PVI Analyzer algorithm is still under clinical evaluation.
Interested in evaluating the ECGenius System™? Connect with us.
We are accepting inquiries from hospitals to participate in a limited market release.